Thank you to U.S. Cellular for sponsoring this post. I am honored to be a part of the U.S. Cellular Blogger Brigade but all opinions are 100% my own. Be sure to take a look at this Parent-Child Agreement if you're looking to set some ground rules for cellular use within your family this holiday season. 
Say what?! We're already talking about New Year's Resolutions? It's not even quite Christmas yet – I mean let's get through one holiday at a time right? You see though, this has to be planned strategically because some of those Christmas gifts you ask for may take part in your goals for next year. See how I said goals there? Because I don't really do the resolution thing…I make goals because then I can measure my progress and adapt as needed to meet them. Resolutions…well, it seems that you mess up once and the whole thing blown and there's no reason to keep trying. So goals it is.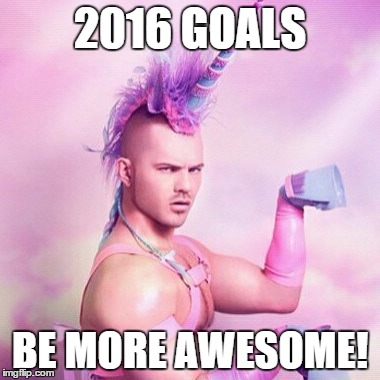 Just like a zillion other people out there one of my big personal goals for next year is weight loss. I've had back problems this year and the pain management has been stressful and I kind of let myself go.  There I said it…I ate too many candy bars and not enough salad and I really want to turn that around this year. Problem is, I need help. I have to have something to tell me how I'm doing all the time or I get off track. Keeping a notebook is great for about two days and then I miss a day and before you know it, I don't even know where the notebook is. Since I love gadgets, I think this year I will be trying something a little more modern and use my U.S. Cellular mobile devices to keep me accountable.
Today, mobile devices and apps can make it easier to stay on top of health goals, even during the holidays. Access to the right data and monitoring apps can improve your chances of keeping weight off and enjoying the holiday season. The latest devices, like the Samsung Galaxy Tab, offer enhanced screen sizes and resolutions. Paired with U.S. Cellular's nationwide network mobile devices can be very helpful during the busy holiday season. Need more proof? A recent U.S. Cellular Better Moments survey shows a growing assistance on smartphones for fitness and health. The survey reveals 22 percent of smartphone users keep track of exercise with an app. When it comes to healthy eating, 18 percent look up calories in their food, and 6 percent monitor blood sugar or other health conditions.
Apps to Help You Stay on Track
As I've been checking out apps trying to decide which ones will work best to help me meet my goals, these have been my favorites:
Possibly my fave, a fast, easy-to-use calorie counter and diet tracker that can help take those pounds off confidently even during the holidays is MyFitnessPal (Free for iOS, Android) With the largest food database and fitness data entry, users will know when their calorie output isn't keeping up with their calorie input so they can make adjustments. The MyFitnessPal network also encourages users to connect with friends as they pursue their goals as well which for me, helps with accountability.
Fooducate (Free for iOS, Android). First prize winner in the U. S. Surgeon General's Healthy App Challenge, users can maintain a healthy diet by tracking the quality of calories, not just the quantity, by scanning over 250,000 barcodes to see a specific nutrition grade (A, B, C or D). Fooducate also integrates seamlessly with Apple's Health app, allowing users to compare calorie consumption and burning.
Since I suffer from hypertension, I may need help monitoring blood pressure especially during stressful times like the holidays and the iBP Blood Pressure ($0.99 for Android and iOS) is a great one to use. This blood pressure tracking app uses colors to indicate normal or high readings. It also analyzes data, to create graphs that illustrate trends over time
So tell me, what goals do you have for next year and would a fancy new device or any of these apps help you? Let me know in the comments below and thanks for reading!